Written by Florence Brabant
After browsing through Elle and Vogue's reporting, this AW 2020's jewelry style is all about bold gold jewelry. Necklaces, bracelets and cuffs especially stand out. Even brooches have made their comeback. Occasionally, baroque style jewelry pops up as well.
The looks and trends spotted on the runways and down the streets during these fashion weeks can be traced back to the flamboyant style found in retro jewelry and the eclectic 1980s jewelry period.
The scrolls, knots and buckle motifs of the 1940's are what we find in the bold style of today's fashion as well as the typical "two tone": the combination of rose gold and yellow gold from that period reappears today. Sophisticated gold wires, plain or twisted fringes and tubular gold linking necklaces and bracelets jewelry of the late-1940's/early-1950's are emerging once again. The 1980's large curb link gold necklaces and bracelets finished with pearls and diamonds are back as well as spray or gold brooches.
Show it off OVER your clothes
The clothing style of this season has a formal and masculine look, from moccasins to oversized blazers.
The gold jewelry plays in to upgrade the outfit and gives a chic finishing touch. To bring it to the spot, bracelets are worn over the blazer or pull over. Same for necklaces, which are often worn over the shirt.
This winter is about capturing attention — maybe if you wear another necklace every other day no one will notice that you have been wearing the same clothes!
Have a look and get inspired!
Below are some examples of estate jewelry in fashion: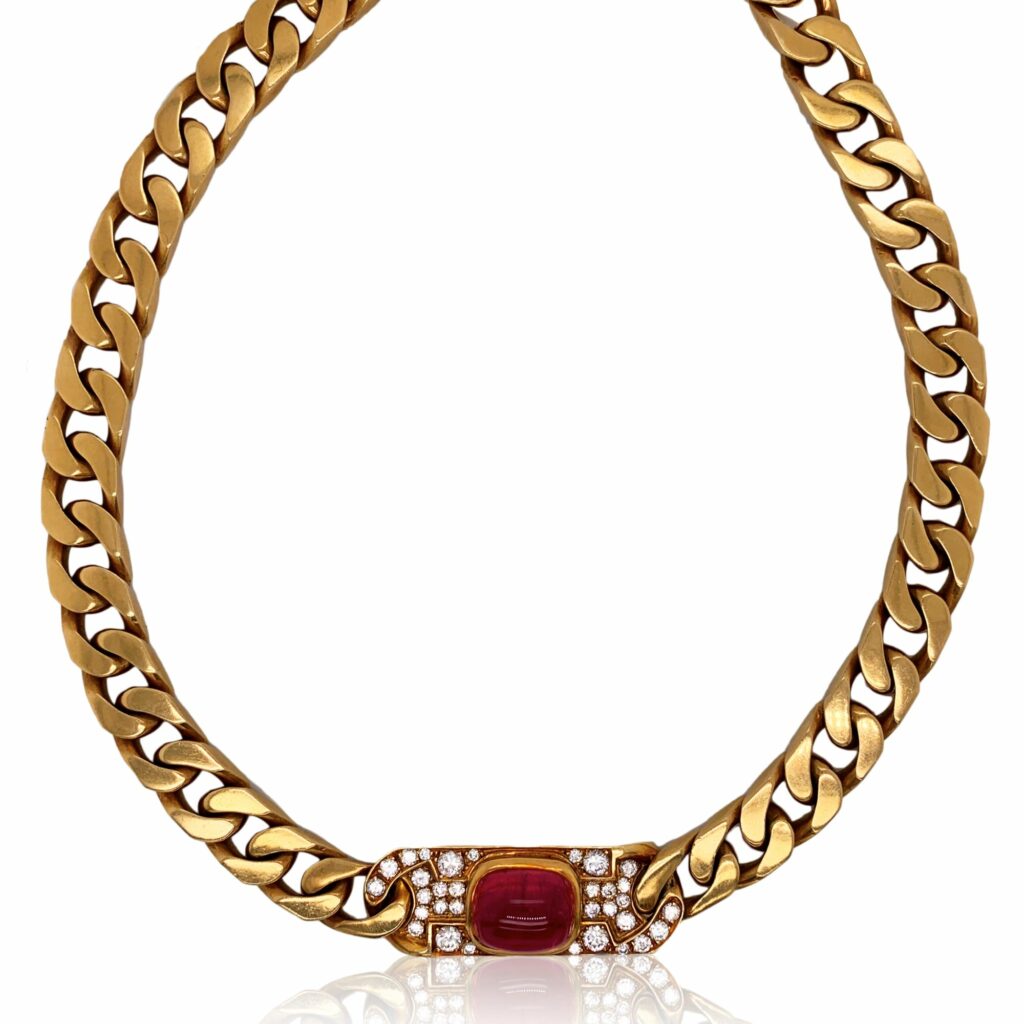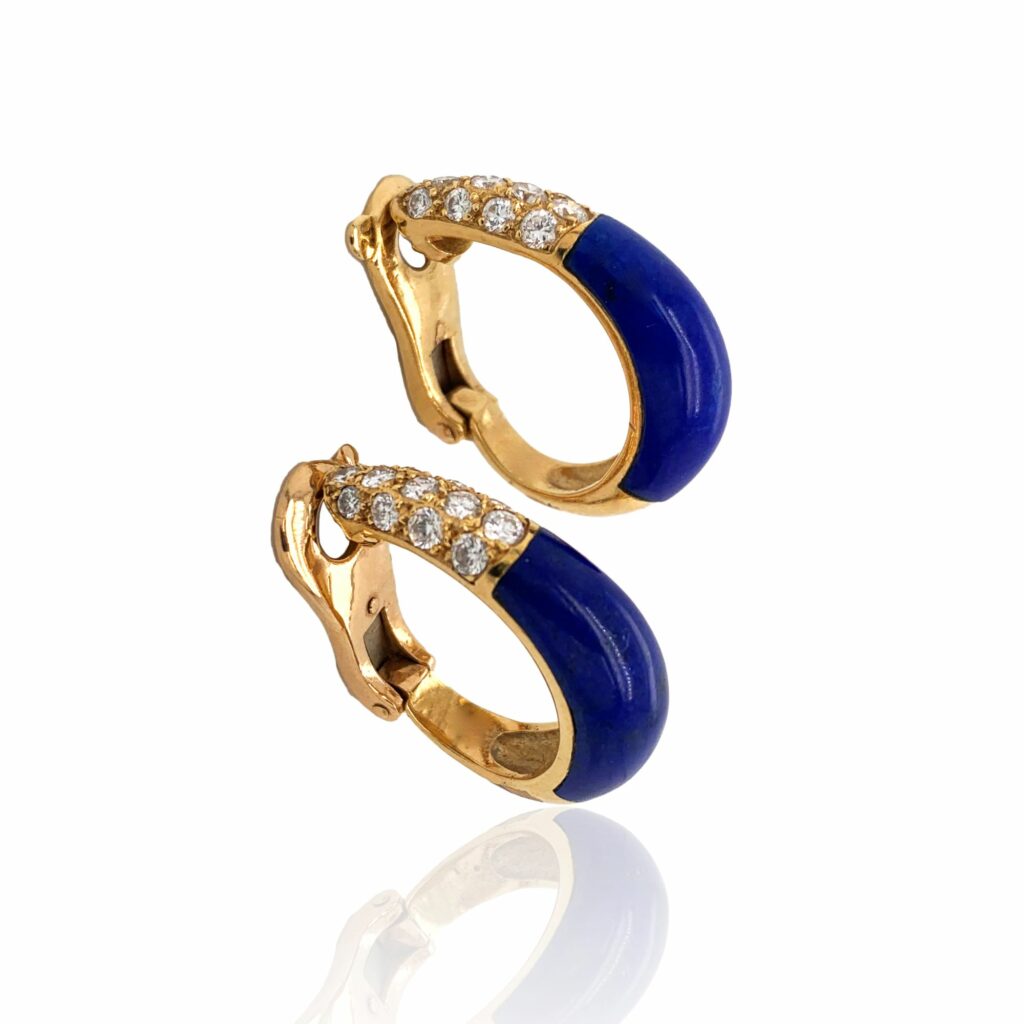 Here are some looks spotted by different fashion magazines: