David Webb, objet d'art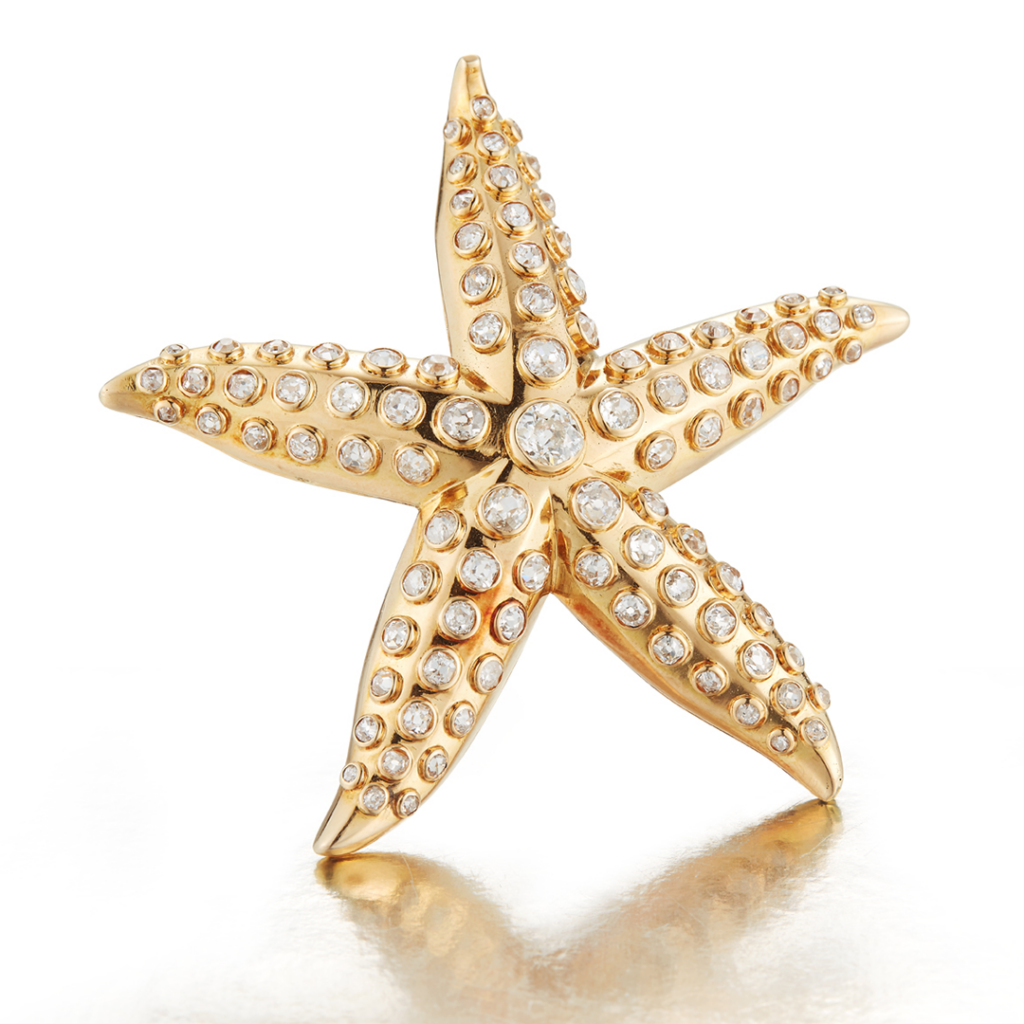 Looking at beautiful jewels is truly one of life's greatest pleasures and in the book, The History of Jewelry: Joseph Saidian & Sons, there is plenty to enjoy. Published by Tourbillon International in association with Rizzoli and authored by jewelry expert, Caroline Childers, The History of Jewelry takes you on a tour of jewelry as seen through the lens of Joseph Saidian & Sons and their 150-year family legacy in the business.
Packed with images depicting the detail in each piece of jewelry, the full-color photography showcases a selection of jewels from historical eras and the present day that highlight a range of materials and styles. Each chapter has a different theme from the jewelry of Van Cleef & Arpels and Cartier to Indian jewelry and modern jewelry.
We visited Ariel Saidian, owner Joseph Saidian & Sons, in his New York City store to find out more about the inspiration behind the book.
What inspired you to write a book?
ARIEL SAIDIAN: We're a multigenerational business and we have plenty of stories from over 150 years in the family business. We had so many amazing pieces of jewelry and so many stories; we wanted to tell those stories. The book was written as an introduction to people who come to see us for the first time. It's a way to show them what we do and to introduce ourselves. Our history helps to build trust with customers.
How did you choose the pieces of jewelry that are in The History of Jewelry and what, if any, commonality is there between the pieces?
AS: The jewelry that made it into the book was a snapshot of what was in our inventory and what we were doing that day. There were pieces that should have been in the book but they aren't because they were out with a client, or for example there was a piece that was with Van Cleef & Arpels in France for six months being authenticated. It was what the showcases looked like three years ago when we wrote the book. We have sections on Indian jewelry, objets d'art, Van Cleef & Arpels, the book was saying this is what we were into at this point in time. Not all of the pieces in the book are for sale.
What makes good jewelry design?
AS: If someone falls in love with a piece then it is good design. Stones, metals, period, none of it matters. The only thing that matters is that someone falls in love with a piece of jewelry. It's a very personal art form.
How important is a story to a piece of jewelry and why is it important?
AS: Sometimes we have an amazing piece of jewelry and it has no story, no provenance, but we fall in love with it. The beauty of the piece speaks for itself. A lot of customers ask for provenance, my tongue in cheek answer: The provenance is that it's beautiful.
The book includes jewelry never before seen by the public. Why were they never seen before and why include them in the book?
AS: Showing those jewelry pieces helps tell our story. The book is not limited to objects that people use to adorn themselves, it includes snuff boxes, gold clocks, desk objects and gem set swords. Many times when a man comes in to buy a present for his wife, he will end up buying something for himself as well. It shows the range of what we do.
How do you decide which pieces to keep in your private collection?
AS: The jewelry and objects that we keep in our personal collection are there not only because of rarity or value. A pieces is there because it is so beautiful that we fall in love with it and it can't be replaced.
What should people look for when buying estate jewelry?
AS: First, you must fall in love with the jewel. Then ask, does it come from someone you trust? Can you wear it comfortably? You don't want to get something home and find out it's hard to wear — earrings that are too heavy or a ring that falls to the side. Check to see if the piece is in its original condition, does it have repairs? Find out if the piece is signed and authenticated.
When people read The History of Jewelry, what do you want them to take away?
AS: We want people to smile and enjoy the jewelry in the same way that we are lucky enough to enjoy it every day.
Authored by Amber Michelle