The jewelry business is a fascinating world filled with designers who create the sparkling jewels that we love to wear and dealers who find amazing jewelry from bygone eras and give them a second chance to be loved and worn again. We've spoken to three women who started jewelry businesses and the path that led them to selling all that sparkles.
Celine Catalaa, French Collection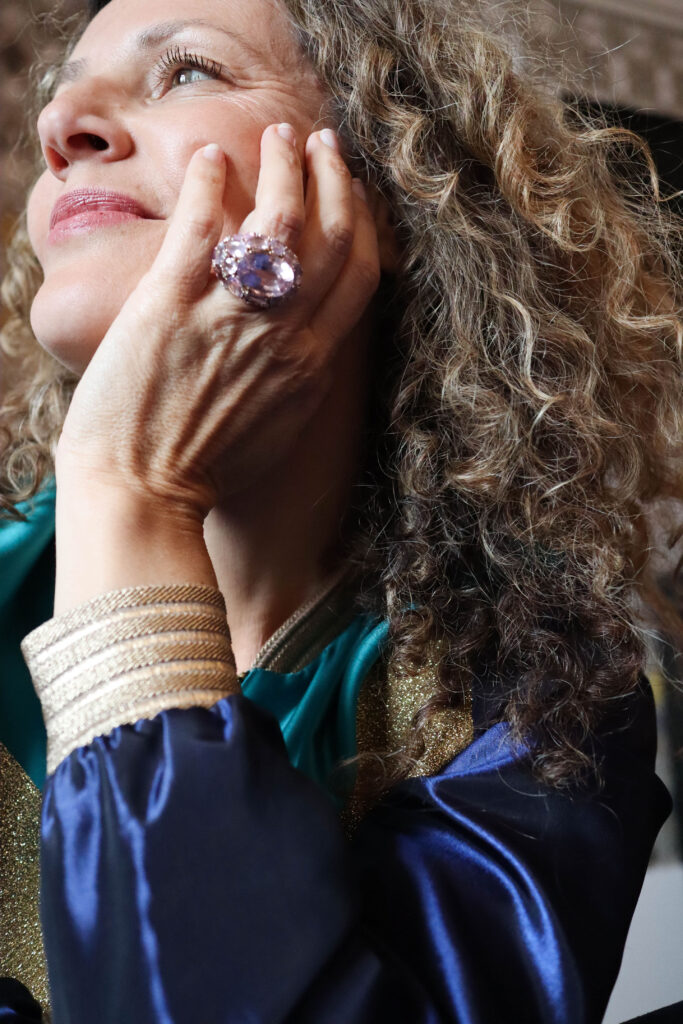 Based in Amsterdam and Paris, Celine Catalaa, travels the world searching for the most unique jewelry. Celine brings a deep passion for jewels with a story — and over a decade's worth of experience — to her company French collection. She prides herself on discovering some of the best fine jewelry in the market to meet the tastes of her clients. French Collection is Celine's homage to treasures with a past that come from some of the most famous heritage jewelry houses including Cartier, Van Cleef & Arpels and Tiffany & Co. as well as bespoke, one-of-a-kind pieces.
What attracted you to the jewelry business?
When I was growing up, at my house, jewelry was not a business, but a love affair. I have vivid memories from my childhood of a "treasure chest" that belonged to my mother and grandmother. I was always fascinated and emotionally touched by the beautiful and precious little jewels that it contained. I never imagined that I would become a jewelry dealer.
How did you get started in the jewelry business?
I was a journalist and I decided that I needed to make a radical career change. A friend of mine, who really believed in me, gave me some help. When I was 35 years old, I became the oldest intern at Drouot, the famous Hotel des Ventes auction house in Paris. During the few years that I was there, I met many interesting people in the business… including my very talented husband. Changing careers was the best decision I ever made.
What is your favorite era for design and what makes jewelry from that era special?
I can easily fall for a beautiful piece of Art Deco jewelry, but I'm a 1970s lady! I like bold, colorful jewelry. I can't resist anything with amethyst, turquoise or lapis lazuli. It's happy jewelry and that's what we need, don't you think so?
What makes vintage jewelry relevant today?
Preloved jewelry and vintage jewelry has never been as popular as it is today. There are many reasons. First, there is sustainability, the carbon footprint of a piece of vintage jewelry is close to zero. Vintage jewelry is also very high quality. Most of it is handmade with a high level of craftsmanship. The pieces are also quite rare because most of the jewelry was handmade so the production was limited and pieces were often uniquely one-of-a-kind.
Sara Sze, An Order of Bling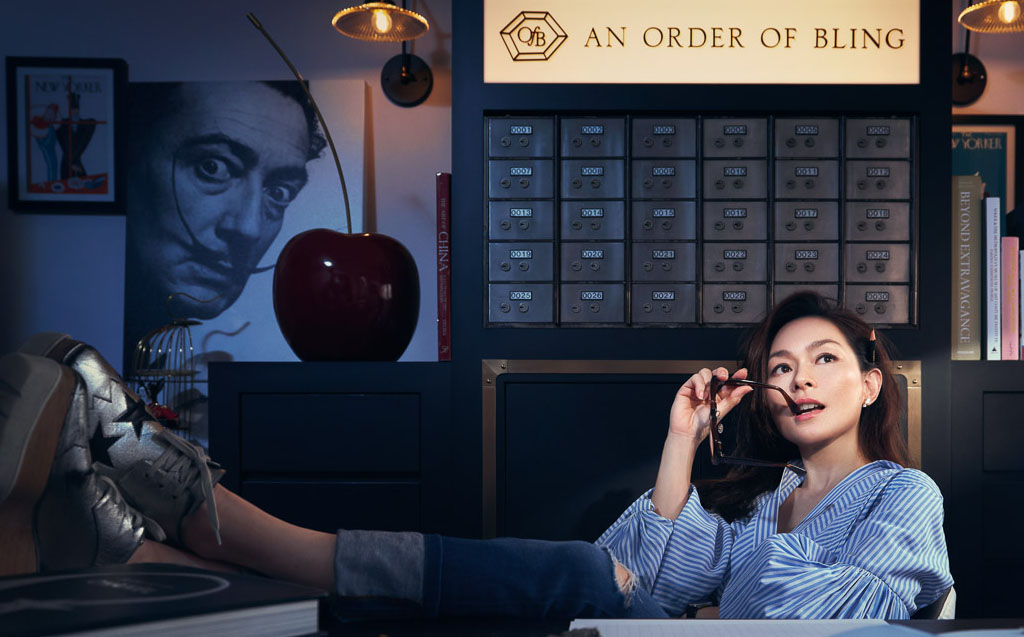 Singapore-based Sara Sze, is a jewelry designer and founder of An Order of Bling. She immortalizes words and phrases into diamond jewelry creations that can be handed down through the generations. Sara's designs are often inspired by the gem she is working with and this leads to pieces with their own unique personality. A self-taught designer, Sara won the Design Competition in the Singapore International Jewelry Exhibition in July 2019. During the covid-19 lockdown, she was part of a virtual panel discussion with Fabergé and VAK hosted by the India International Jewelry Show (IIJS). Sara's jewelry has been featured in the Robb Report Centennial Edition on pink diamonds, Vogue Singapore, Harper Bazaar Singapore and most recently in Her World.
What attracted you to the jewelry business?
My love affair with Jewelry started when I was 16. My grandfather gave me my first diamond to mark the occasion. The diamond came with a story about his life that he wanted to share. I remember thinking that no other gift was ever that significant. A family's oral history and the precious gifts that accompany it are a forever gift. When I finally had the chance to start my own business, jewelry design felt like the best thing I could do because I wanted to spend my time doing something that had great emotional and social impact. The ability to capture love stories in beautiful pieces that my clients wear next to their skin always pulls me back to the love I share with my family.
How did you get started in the jewelry business?
I started An Order of Bling in 2016. It was a culmination of all the repressed creative energies that have been bubbling below the surface since I was a child. I do not come from a family that has obvious artistic talent and so I never dreamed I could be a designer.
You say that you are a "gem whisperer" tell us about what that means to your designs.
Working with diamonds and gemstones is an incredible experience. We are so transient — here for at most one hundred years. However, gems have been here for millions, even billions of years. For me, working with gems over time, they emit a sort of energy that translates into a thought. Not all gems will resonate with me, but the ones that I select for a design at An Order of Bling have a very magnetic pull and the design idea occurs almost instantaneously. It's like the gem decides how it wants to be presented. The result is usually quite distinctive.
What makes good design?
In my mind, the best bespoke designs truly belong to one person. They can't be repeated for someone else because when I conceived it for that person, the whole process involved thinking about who that person is, the emotions they stirred up in me when I met them and the emotions that I saw stirred up in the person who came with them, it's highly personal. It's so personal that if someone asked me to make another one of the same design, I would never do it, it's not right.
Inez Stodel, Inez Stodel Kunsthandel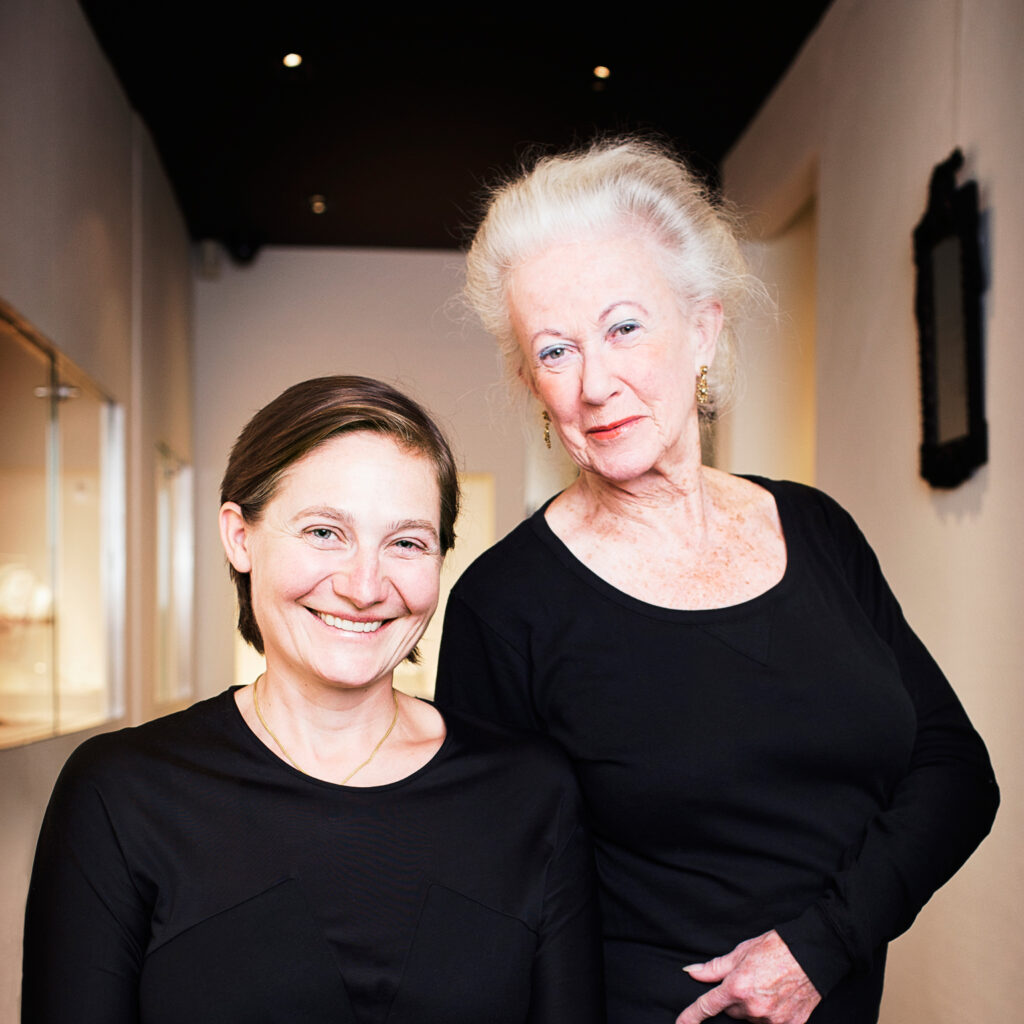 Specializing in jewelry and small works of art for over 50 years, Inez Stodel opened her namesake store, Inez Stodel Kunsthandel, in the heart of Amsterdam in 1964. She sells rare and wearable antique jewelry and is known for her extraordinary eye for design and exceptional taste, both of which she developed from watching her antique dealer father sourcing pieces for his store. Her daughter Leonore van der Walls, who was an attorney, joined Inez in the business in 2004. Jewelry in the collection dates from antiquity to the 1970s and features pieces from esteemed houses including Cartier, Tiffany & Co., Van Cleef & Arpels, Marcus & Co., Mauboussin and Boucheron. The collection also features jewels from renowned designers such as Carlo Giuliano, Alexis Falize, Jean and Georges Fouquet and Seaman Schepps. In addition to jewelry, the company also carries objets de vitrine — boxes, scent bottles, micromosaics and more.
What attracted you to the jewelry business and how did you get started?
My father was an antique dealer and while I was growing-up he took me on some of his buying trips. He opened his store right after World War II and he bought everything from Chinese ceramics and Oceanic art to jewelry. I fell in love with the jewelry. Now, that spark has passed to my daughter, Leonore van der Walls, who is currently managing Inez Stodel as a third generation dealer.
What is your favorite era for design and what makes jewelry from that era special?
I love early jewelry because of its soft appearance and the romance of past eras. It's the same for vintage gemstones, the way they are cut is softer to the eye. I do not have a preference for any period. I am more interested in the proportions of the design and the quality of the jewel. When a piece of jewelry is pleasing to the eye, then that makes it good. I also love some contemporary designers like Jacob de Groes, who is from The Netherlands.
What makes vintage jewelry relevant today?
It is the workmanship and history, but so much more as well. We, as a society, need to be careful about what we want to produce. By selling antiques we both recycle and upcycle.
Authored by Amber Michelle