There's a lot to take into consideration when choosing an engagement ring, after all it's a piece of jewelry that you'll be wearing daily for many years to come. There are so many diamond engagement rings out there that it can be mind boggling to choose one, especially when the rings all start to look alike. It may be that a charming vintage engagement ring is the perfect fit for you. Catherine Arsala of New York estate jewelry firm Friman and Stein offers a few reasons why an antique or vintage engagement ring is an excellent choice.
Unique Design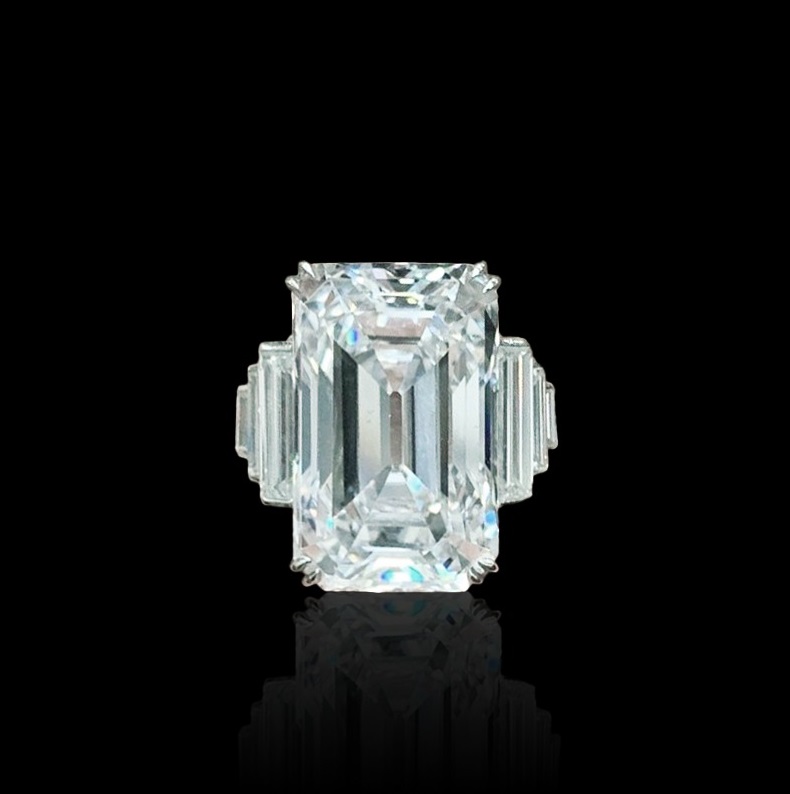 In general vintage engagement rings are not mass produced, they have more character and personality and they really are one-of-a-kind. Typically our clients want something different, they're not looking for a solitaire like everyone else has. For the most part, vintage engagement rings have a high level of detail and design — whether it's intricate engraving, millegrain, enamel or calibre set stones — that are not as commonly seen in today's newly made jewelry. Since things were handmade, generally no two rings are ever exactly alike. For someone who is looking for a unique ring, vintage is a great option. What I find most appealing is that a lot of these rings are close to 100 years old, or more, yet people are still wearing them and they are still in fashion. They stand the test of time. You'll never look at it and wonder why did I fall victim to that trend?
Sustainable
Vintage or antique engagement rings are sustainable from the point of view that we are not creating anything new and nothing new is mined to make these rings. You also don't have to worry about the diamonds being conflict-free because they were mined decades ago. The main thing is that you are not expending energy to make something new.
Diamonds & Gemstones
Old cut diamonds and gemstones were cut by hand so they have a certain look that you rarely get from today's machine cut stones. Because they were cut by hand each diamond or gemstone is slightly different and will have unique variations, resulting in more charming character and personality. While there are some cutters today who cut rose cuts, old miners, or old Euros, there are very few who truly understand how to retain the same charm as the old cuts. There was no use of a computer program to help yield the biggest stone from a piece of rough. Generally, the old stones are much more interesting.
Craftsmanship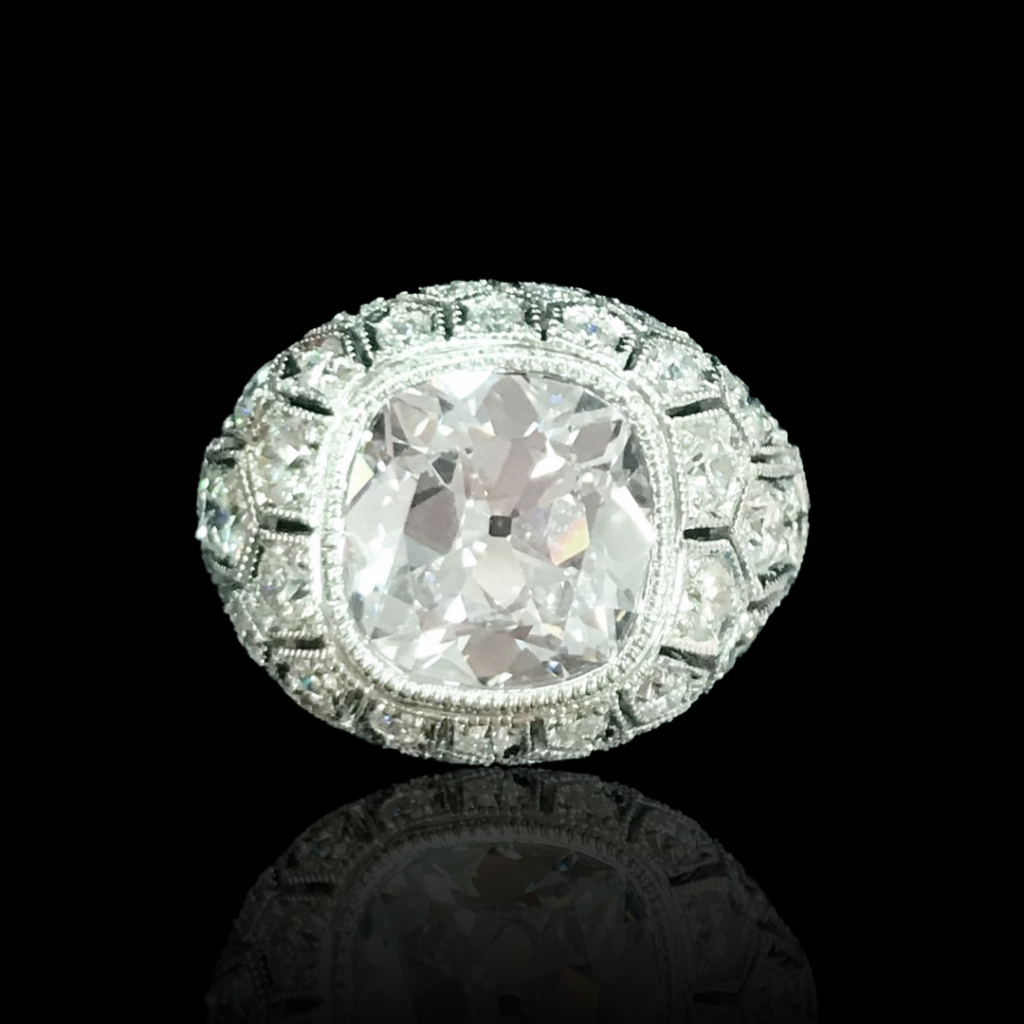 Whether the ring was made in America, France or England, the quality of the work was far superior to anything that is made today. Everything was made by hand. Training for an artistic profession was rigorous. In the past jewelers had to apprentice for many years before they were considered skilled enough to create on their own. They knew many disciplines – enameling, engraving, millegrain, pavé. Now there are only a handful of people working the old way. Most craftspeople today specialize in one technique only. Today the majority of pieces are made using castings and it's accepted, it's rare for a jeweler to produce a piece by hand. To create pieces by hand now is prohibitively expensive.
History
There's something romantic about knowing that a ring belonged to someone else and it's part of their unique story. There's also the historical aspect. Each era had its own distinct visual look that reflects the fashions of the time in which the ring was made. The Belle Epoque was very detailed with scrolls and flourishes. The pieces tend to be lighter and more refined. In the Art Deco era the style became geometric and we start to see colored gemstone details incorporated more. When we got into the 1950s post war era, platinum came back in style.
Value
Generally, vintage engagement rings are excellent value. Second hand dealers are buying what's on the market. They very seldom consider the cost of the mounting when pricing the piece, even though when the rings were made, hours and hours of meticulous work went into the mounting. To recreate the costs of engraving or millegrain today is very expensive. So often you get a lot of value in the mounting. Most of the time the majority of the cost is in the stone. If a stone is bezel set, or hard to unset, we often don't have a known weight or a Gemological Institute of America (GIA) report. When a stone does come out, it usually weighs more than what we estimated, which really benefits the end consumer.
Featured image (top of page): Old European cut diamond in a scalloped setting in platinum and 18-karat yellow gold, circa 1910, courtesy Friman and Stein.
Authored by Amber Michelle