In celebration of its 60th anniversary, the Lizzadro Museum of Lapidary Art is honoring contemporary gemstone carvers with a special exhibition, "On the Cutting Edge — Contemporary Gemstone Sculpture". On display until January 22, 2023, the curated exhibit showcases 30 pieces from ten contemporary gem carvers.
"We wanted to promote the art of carving," explains Dorothy Asher, Director, Lizzadro Museum, Oak Brook, Illinois. "The carvings had to be made in the 21st century and the carvings had to be made of hardstone or gemstone, no marble or granite. The carvers had to be from North or South America. We wanted to showcase pieces in a variety of carving styles as well as unique gemstones."
The lapidaries who are showcased in the exhibition are: Luis Alberto Quispe Aparicio, Peru; Darryl Alexander, Arizona; Julio Martinez Barnetche, Mexico; Helen Serras-Herman, Arizona; Trent Mann, Texas; Nancy Arthur-McGehee, California; Naomi Sarna, New York City; Georg Schmerholz, California; Rick Stinson, Kansas; Lawrence Stoller, Oregon.
Part of the Museum's mission is to promote lapidary work as an art form. All of the carvers in The Cutting Edge show are professional artists and according to Asher, some of the carvers come into it through other careers — graphic design, or sculpture.
Joseph Lizzadro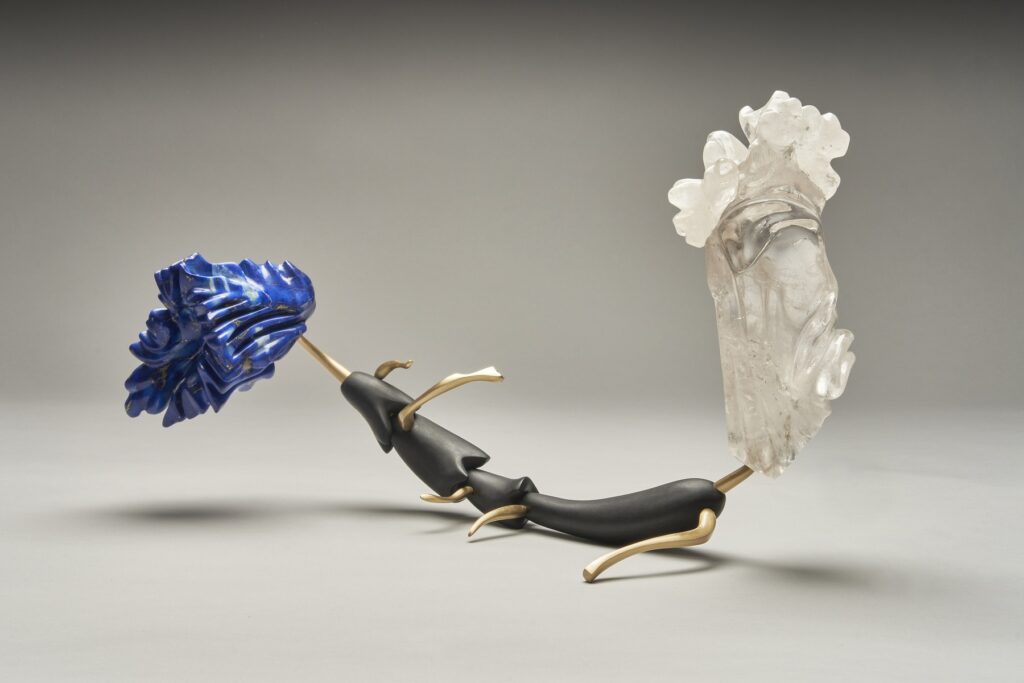 The Lizzadro Museum features a vast collection of Chinese Qing Dynasty jade (1644 -1911) that was collected by the museum's founder along with other carvings from Germany, Italy and the U.S. by Joseph Lizzadro, who immigrated to the U.S. in the early 20th century. He came with his father, who was a shoemaker by trade a skill that Joseph also learned. Joseph later worked for the Meade Electric Company as a laborer and rose through the ranks to become chairman of the board.
As a hobby, Lizzadro collected stones such as agate, that he carved and turned into jewelry for family and friends. He particularly liked to cut jade, but during the late 1930s when Lizzadro was carving, it was difficult to acquire a hunk of rough jade to carve. Instead people bought existing jade carvings, which at the time were inexpensive and readily available, and re-carved them into something else. Lizzadro purchased a jade vase with the intent of taking it apart and refashioning it, but his respect for the carvers art was so deep that he kept the carving intact. It was the first piece in what would become a world class collection of hardstone and gemstone carvings.
Over the years, Lizzadro's collection grew and he felt the urge to share it with others. In 1962, Lizzadro's dream was realized when the museum of the same name opened in Wilder Park in the Chicago area. He continued adding to the collection until his death in 1972.
Gem Carving as Art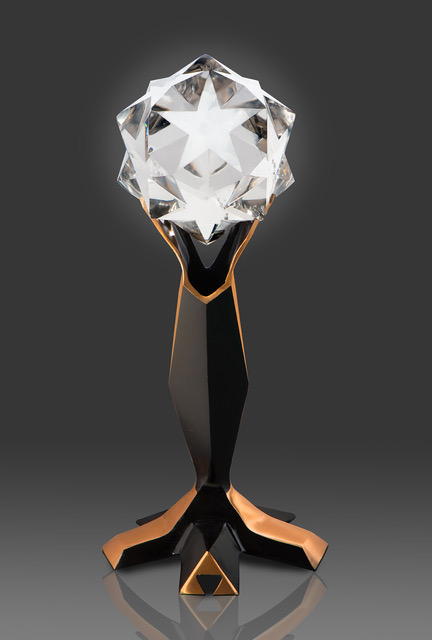 Asher notes that there are a number of approaches that carvers take when creating their work.
"Some carvers draw first, others sculpt first, some are direct carvers and they just go into the stone and see where it takes them. How they approach the stone makes a difference, each new creation has a unique voice because of the way it was carved."
Throughout history carvers have created decorative objects such as vases, or animals that are highly detailed and require technical virtuosity. Asher observes that the Chinese carvers have always been among the best in the world, but she says they were creating practical and ritual objects, pieces to get a message across. The Cutting Edge, is not about that. Instead it focuses on the individuality and artistic processes of creating the carving. Over the past forty years or so, Asher has noticed that carvers are trending towards more individualistic approaches to their art.
"I did shows in the 1980s and 1990s with Gem Artists of North America (GANA) and we were beginning to see a move towards individuality in carving then," concludes Asher. "Now carving is more about the artists' point-of-view. They are telling a story through the carving, the gem is speaking to them. We wanted to show the creative side of how an artist takes a rough crystal and makes it into something unique. With contemporary artist's work there is a move away from the static or statuary type of carving such as vases and figurines. There is more of an attempt at creating a sense of movement. I think that adds to the individualism of the artist and a break away from traditional carving."
Featured image (top of page): Blue Flight, hand-carved 1,975-carat rutilated blue topaz on a sterling silver base, by Naomi Sarna.
Authored by Amber Michelle
For more information on the Lizzadro Museum and special events related to this exhibit, visit lizzadromuseum.org.