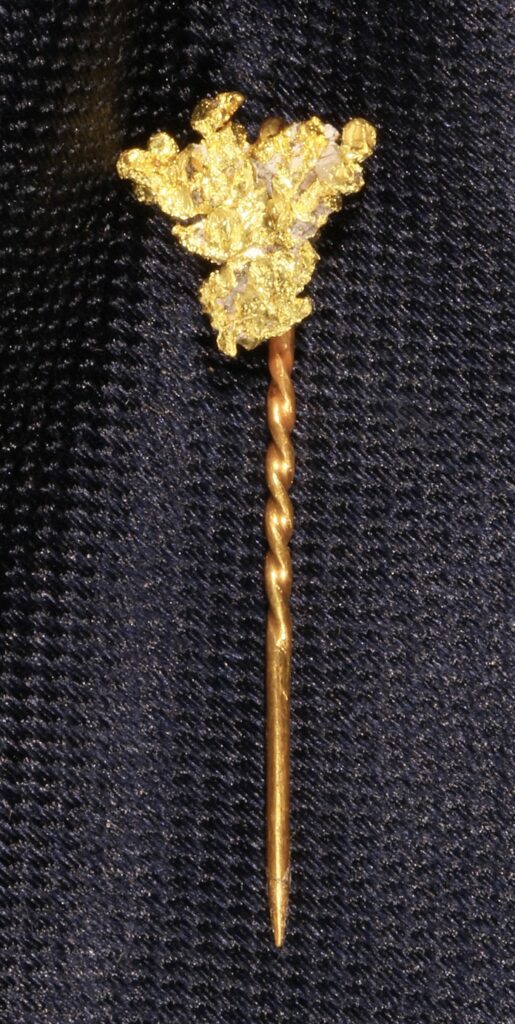 There is something about hunting for hidden treasure that captures our imagination. The adventure, the clues that lead to another clue that will hopefully take us to the ultimate find. While treasure hunting feels like something from a television show or movie, there are real life treasure hunters and sometimes they actually find a valuable trove of artifacts.
That's exactly what happened when treasure hunters — who in this case are scientists and engineers — found the SS Central America, also known as the "Ship of Gold." It is considered to be the most important treasure ship discovery of all time. While the ship was loaded with silver and gold coins and ingots, some jewelry was also recovered as well.
The SS Central America (SSCA) sank off the coast of North Carolina, 7,200 feet deep in the Atlantic ocean during a hurricane on September 12, 1857. Of the 578 people on board the ship, 425 or them died. The loss of the gold cargo was blamed in part for the United States financial Panic of 1857.
The ship was on a trip between Panama and New York loaded with tons of California Gold Rush coins, ingots, and gold dust from San Francisco and northern California, along with jewelry and other items. One hundred or more pieces of gold jewelry were recovered from the SSCA project. Much of the gold and jewelry was part of a commercial shipment and was carried by jewelers on board the ship who were planning to sell the gold jewelry at retail. Reportedly there were four jewelers or jewelry store owners aboard the ill-fated ship returning to New York from California.
Collecting American Gold
"Many collectors have been waiting for these extraordinary items to come on the market since the legendary SS Central America was located in 1988 and Life magazine proclaimed it America's greatest treasure ever found," says Fred Holabird, president of Holabird Western Americana Collections.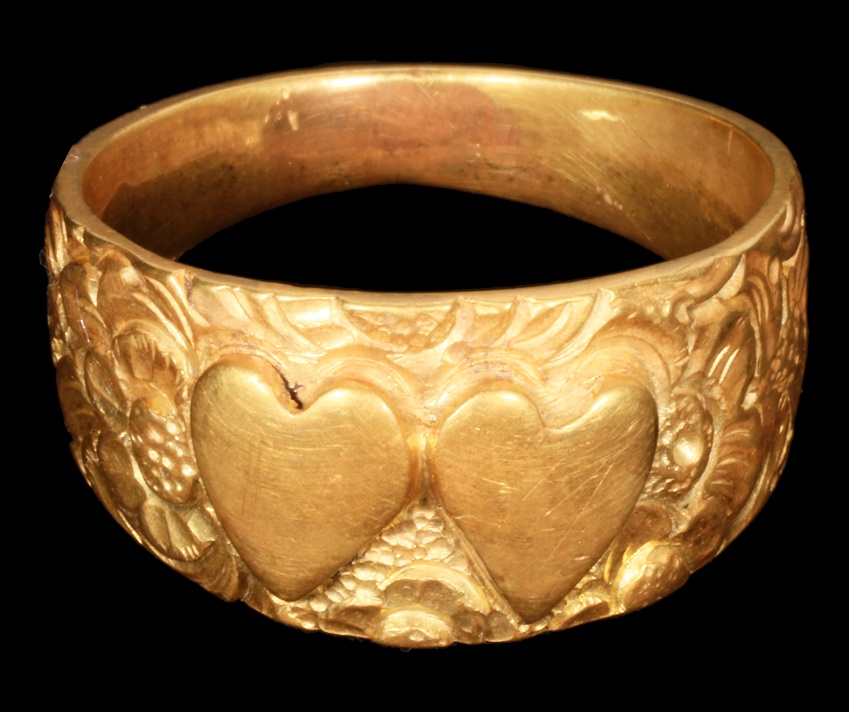 Dwight Manley, Managing Partner of the California Gold Marketing Group of Brea, California, which owns the recovered items, notes that ,"these incredible artifacts give us a glimpse of daily life for the passengers and crew in the 1850s. They are a time capsule from the California Gold Rush."
Treasure from the SSCA was recovered in stages between 1988 and 1991 and then again in 2014, with thousands of gold coins and hundreds of gold bars sold since 2000. While most of the treasure was in the form of gold coins and bars, some historic pieces of jewelry have also been found. Much of it was found in leather pokes, which are bags or pouches usually made of buckskin, that were used by passengers and crew members to store their valuables.
The Jewelry
Gold nugget stick pins, which were found pinned to their original paper boards, were among the jewelry objects recovered from the sunken ship. Gold rings were also found along with cufflinks made from gold-in-quartz, which is exactly what it sounds like, quartz with gold veins.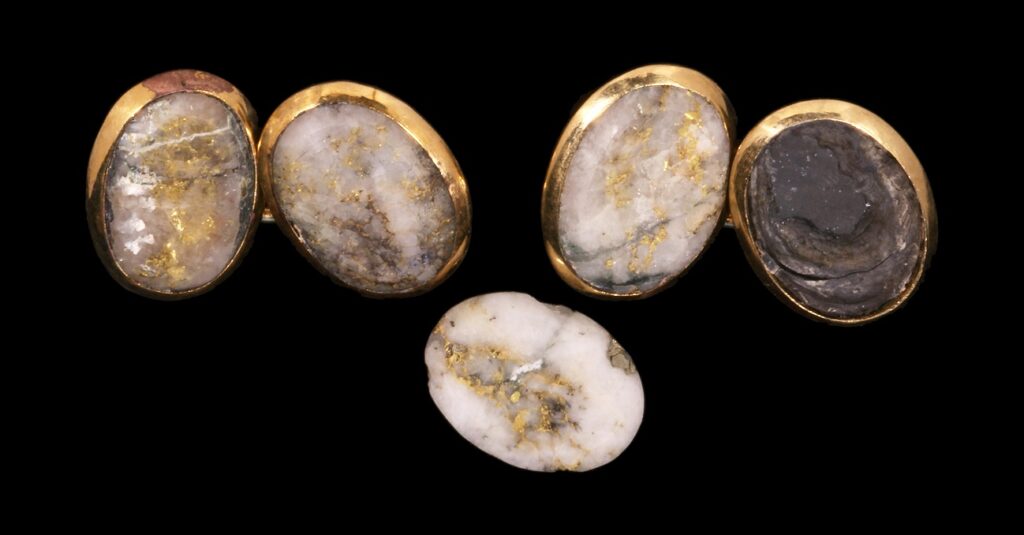 One of the most important pieces of jewelry recovered from the sunken ship was a medal, or badge, which was presented by the Order of Saint Maurice and Saint Lazurus, the world's second oldest order of knighthood. The piece is formed by a white enamel cross representing the Order of Saint Maurice with a green enamel Maltese Cross of the Order of Saint Lazurus. It was bestowed by the House of Savoy in Italy.
There were also a number of other items recovered from the shipwreck including keys, locks, passenger luggage tags, SSCA tableware and dining utensils, daguerreotype photographs and even a pair of jeans that are thought to be made by Levi Strauss.
Holabird Americana will be auctioning off jewelry and other items from the SSCA on December 3, 2022, www.HolabirdAmericana.com.
Featured image (top of page): Rare medal presented by the Order of Saint Maurice and Saint Lazarus, the world's second oldest order of knighthood, photo credit: Holabird Western Americana Collections.
Authored by Amber Michelle