In celebration of Cartier's newest collection, Flammarion has released a new coffee table book  Entitled "Cartier: Beautés du Monde: High Jewelry and Precious Objects", this latest book authored by François Chaille with contributor Alberto Cavalli, is a visual feast as it chronicles the inspiration and creation of the Maison's newest collection of high jewels. True to the Cartier brothers passion for the earth and its natural beauties, the newest collection of high jewelry brings the wonders of nature and cultural splendors from all four corners of the globe into dialogue.  The 256-page tome is comprised mostly of photographs and illustrations of high jewelry from the newest collection as well as other inspirational images.
The book is divided into five sections, the first, "Beautés du Monde", explores the concept that Cartier finds beauty everywhere, even in the unexpected, from the way light plays off of a silk dress, to a stained glass window, or the facets of a diamond. "In the Beautés du Monde collection, Cartier echoes these splendors in a contemporary and spellbinding ensemble imbued with the spirit of an extraordinary cabinet of curiosities," writes Chaille, who has written several other books about Cartier, as well as books about art history, fashion, jewelry and watchmaking.
The first section also discusses a new style pioneered by Louis Cartier. An art lover and collector, Louis Cartier introduced traditional Russian, Islamic and Asian aesthetics into French jewelry design, changing both the way we see jewelry and foreign cultures.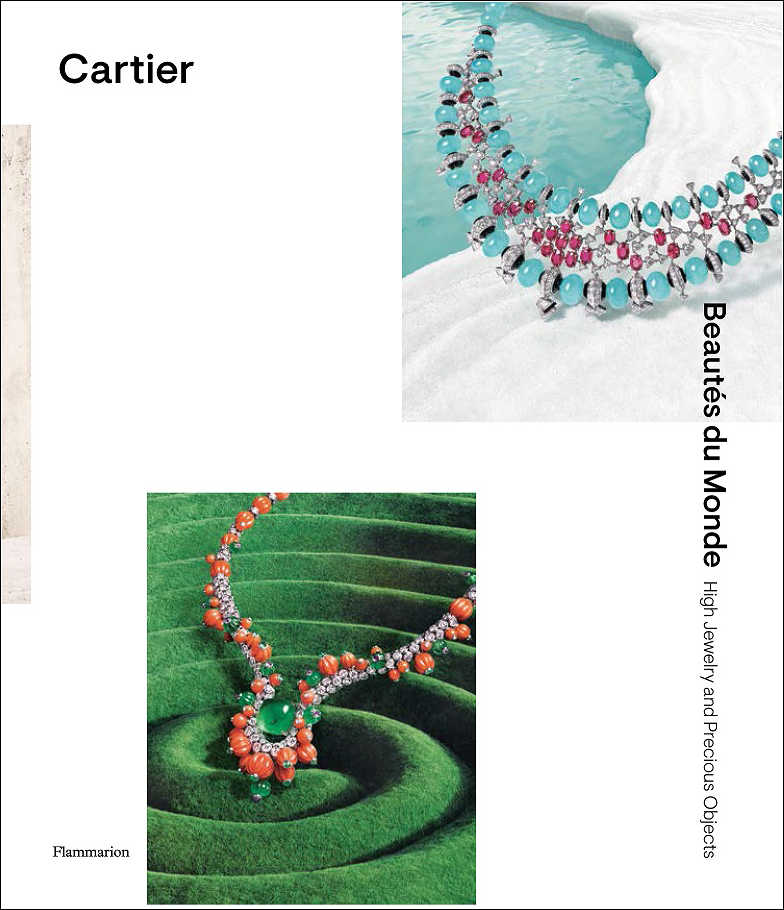 A Curious Allure
The second section, "A Curious Allure", is penned by Alberto Cavalli, executive co-director of the Michelangelo Foundation for Creativity and Craftsmanship and the director general of the Fondazione Cologni dei Mestieri d'Arte. Here Cavalli ponders the Wunderkammer. He defines a Wunderkammer as what was known as a curiosity cabinet in England. It is also a private space where a variety of objects from different places with no relationship to each other were displayed for pleasure, scientific pursuit or to showcase their owner's knowledge.
Cavalli, who is a professor at Milan's Politecnico and writes regularly about the arts for several international reviews, delves into the importance of the Wunderkammer and its history. He also deep dives into details about important Wunderkammer designed throughout Europe and in various museums as a creative way to share beauty and knowledge.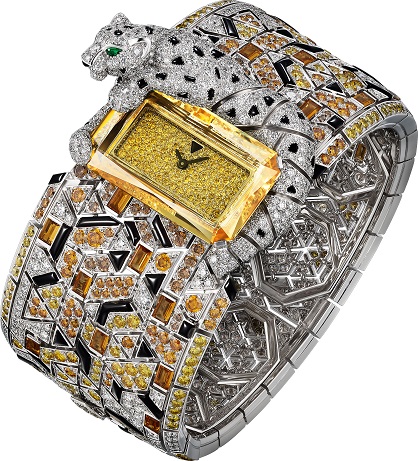 Traveler-Collectors
In Travelers-Collectors, the third section of the book, Chaille continues to pursue how the admiration of foreign lands helped the Maison's artisans develop the design vocabulary that is associated with Cartier to this day. Chaille goes on to chronicle Louis Cartier as a collector, specifically of Persian miniatures, becoming one of the foremost experts on the topic in France. His collection was so impressive that he was asked by a number of museums to loan pieces for exhibitions.
We also learn that Louis Cartier was a passionate collector of Japanese and Chinese arts. His collections were inspirational for the designers at Cartier, who created lavish jewels using motifs from architecture or the decorative arts of Asia and the Middle East. Chaille covers the travels of Pierre Cartier and how his journey's opened up new markets for the Maison. Meanwhile the third Cartier brother Jacques, who was a pearl expert, travelled around the Gulf region of the Middle East in search of the finest pearls. All of these travels influenced the designs of the Maison. The Cartier bothers returned from their travels with gemstones and important cultural touchstones from other countries that they provided to their designers to help them create an aesthetic unique to Cartier.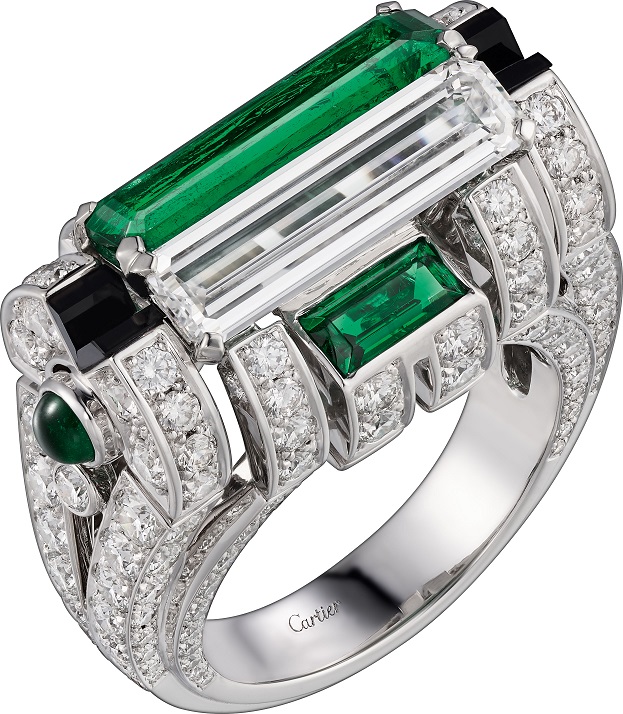 Noting Nature
Noting Nature has very little text. Instead it is a series of images that show flowers, shells and butterflies and then juxtaposes those naturalistic elements with jewelry from the new collection. You'll see necklaces that are evocative of a butterfly wing, pieces with the curves of a shell and jewels that capture the subtle nature of fauna and flora.
A Taste for India
In the final section of the book, "A Taste for India" Chaille reviews the connection between Cartier and India that began in the early years of the 20th century. Jacques Cartier left for India in the fall of 1911 and stayed there for several weeks. During that time he met Maharajahs who became clients and gem traders and pearl dealers who became suppliers to the Maison. The origins of Cartier's iconic Tutti-Frutti style are revealed in this section along with some details about the sumptuous jewelry created for the Maharajahs who often supplied their own gems that were carved into fruits, flowers and leaves. It was a style that had a reach beyond Maharahjahs; stylish women in Europe and America also coveted this exuberant jewelry.
Cartier: Beautés du Monde: High Jewelry and Precious Objects, gives us a behind-the-scenes look at what initially inspired the design vocabulary and aesthetic of the Maison and how those influences continue to guide its contemporary jewelry designs.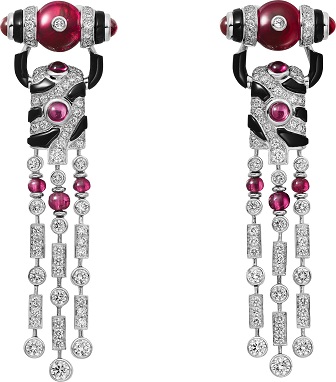 Featured image (top of page): Opuntia Earrings. Platinum, two tsavorite garnets totaling 20.35 carats, ruby, tsavorite garnet and turquoise beads, brilliant-cut diamonds. Photo credit: Maxime Govet © Cartier from Cartier: Beautés du Monde (Flammarion, 2022).
Authored by Amber Michelle