What do you do if you're a Duke with a title and no money? Become a jewelry designer of course. That's exactly what Fulco di Verdura did. The story starts in 1899 when Fulco Santostefano della Cerda, was born into an aristocratic family in Palermo, Italy, he inherited his father's title of Duke in 1919 along with a very small amount of money.
Verdura's start as a jewelry designer wasn't an obvious one. He got his big life break when he met Cole and Linda Porter who were honeymooning in Sicily in 1920. The three became lifelong friends and the Porters were instrumental in Verdura's success as a jeweler. During the 1920s the Duke, known for his wit and charm, attended major social events in Europe in an attempt to make connections and a name for himself.
In 1927, Verdura moved to Paris to design textiles for Coco Chanel. Still, he did not have the kind of recognition that he was craving, so Verdura returned to Palermo in 1929 and hosted a costume ball, a favored party of that time. Themed 1799, the ball was held at Palazzo Verdura. The Duke invited his famous friends the Porters and Chanel as well as around 300 other guests. Verdura spent every last bit of his money on the ball and while the festivities left him broke, his name was now definitely known.
Verdura and the Maltese Cross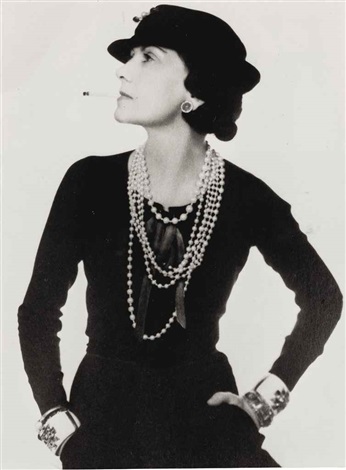 Soon after the party, Chanel and Verdura took a road trip to visit Italy's Chapel of Ravenna to see the mosaic of the Byzantine Empress Theodora. The trip was inspiring for both of them and Chanel gave Verdura jewelry gifted to her by former lovers and asked him to remake the jewels into something new, which he did. Counter to the linear geometry and white on white look of the Art Deco era jewelry that was favored at that time, Verdura created two brooches from Chanel's jewels — Ravenna and Theodora — inspired by his love of Renaissance and Baroque design, he made the pieces in yellow gold with a symphony of colored gemstones in various shapes, sizes and colors. Verdura was a big proponent of wearing colored gemstone and gold jewelry during the day.
These first two brooches were acquired by Diana Vreeland, who was living in Europe at the time and was a client and good friend of Chanel. Years later, Vreeland, who was quite influential in Verdura's career, went on to become a columnist for Harper's Bazaar and editor in chief, of Vogue magazine. Next, Verdura created a pair of cuffs for Chanel that featured colored gemstones and gold Maltese crosses on white enamel. Chanel loved the cuffs and they became signature jewels for her and a signature style for Verdura.
Verdura Comes to America
In 1934 Verdura and a couple of his friends moved to the United States, arriving in New York City then heading to Hollywood via a stop in Palm Beach. After a stay in Hollywood, Verdura returned to New York City where his friend Diana Vreeland introduced him to jewelry designer Paul Flato who was known for his sophisticated, imaginative jewelry with a European sensibility. Flato hired Verdura as head designer. One of his most important creations for Flato was made in 1936, when Verdura designed what was the first of 20 cigarette cases made to celebrate the opening of Cole Porter's shows. Besides Cole and Linda Porter, Verdura created jewelry for a number of celebrities and socialites during his career including Joan Fontaine, who wore his pink topaz and diamond wing brooch in the Alfred Hitchcock movie "Suspicion".
Through his friendship with the Porters, Verdura met many of New York City's social set who became fans of his work, including the uber wealthy Vincent Astor. With the backing of Cole Porter and Astor, Verdura opened a Fifth Avenue jewelry store on September 1, 1939, the day World War II broke out in Europe. The store was a success as Verdura offered jewelry that was chic and stylish and that appealed to people who generally bought their jewelry in Europe, but with war ravaging the continent they could no longer travel there. Verdura's designs such as the wrapped heart and his gold rope motif accents combined with colored gemstones were satisfying to those customers who looked for chic jewelry that was bold and visionary.
One of Verdura's most innovative creations was his shell jewelry. In 1940, Verdura bought a collection of sea shells from the American Museum of Natural History in New York City. He took these natural wonders and enrobed them in gold and precious gems. The jewels were a big hit with the likes of actress Tallulah Bankhead and socialite Betsey Whitney both acquiring Verdura's shell jewels.
Another one of Verdura's attention grabbing designs was actually a collaboration with surrealist artist Salvador Dali. The creative duo made five pieces together that showcased miniature paintings by Dali in jeweled settings by Verdura. The five pieces were exhibited at the Museum of Modern Art, where they were also sold.
In 1973, Verdura sold his business to his colleague Joseph Alfano and moved to London. Verdura kept his creativity alive, writing a book "The Happy Sunny Days" about growing up in Sicily. Two years later Verdura died and was interned in the family vault in Sicily. Ten years later, jewelry expert Ward Landrigan bought the company and its archives of close to 10,000 jewelry designs. Under the watchful eye of Landrigan and his son Nico, Verdura's designs live again and continue to delight a new era of jewelry enthusiasts.
Featured image (top of page): Duke Verdura, 1939, public domain.
Authored by Amber Michelle