A keen interest in botany and naturalism were prime influences in the work of René Boivin, the Parisian jeweler who shifted the way that jewelry was designed and perceived at the end of the 1800s and early 1900s. His bold jewelry that countered the traditional fashion and styles of the era was considered quite avant-garde for the time.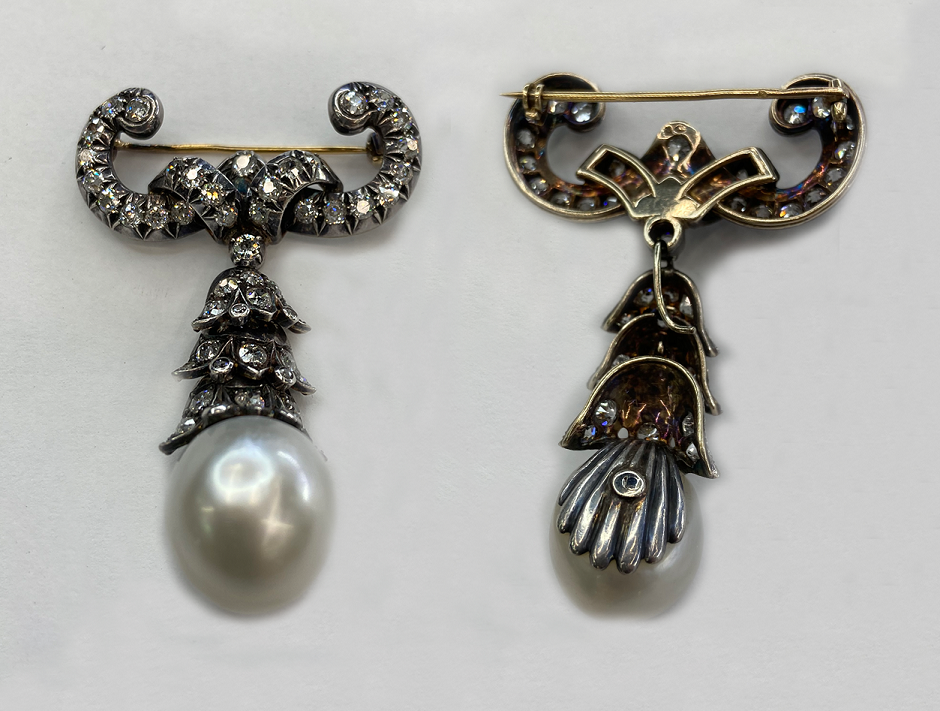 Born in 1864 in France, Boivin followed his older brother, Victor, into a position as a jewelry apprentice when he was just seventeen years old. René Boivin trained as a goldsmith and engraver and along the way learned other jewelry making skills in various workshops. He also attended art school where he studied drawing. In 1890, when Boivin was in his mid-twenties, he was considered a master jeweler by the guidelines of the time. He struck out on his own, purchasing a workshop in Paris that allowed him to acquire jewelry making tools as well as skilled jewelers to fabricate his unique designs.
Boivin was known for his exacting standards of crafting as well as his eye for design. The combination of those two skills made his workshops very successful. His work was in demand by other jewelers and initially Boivin was creating for other design houses including Mellerio and Boucheron.
René Marries Jeanne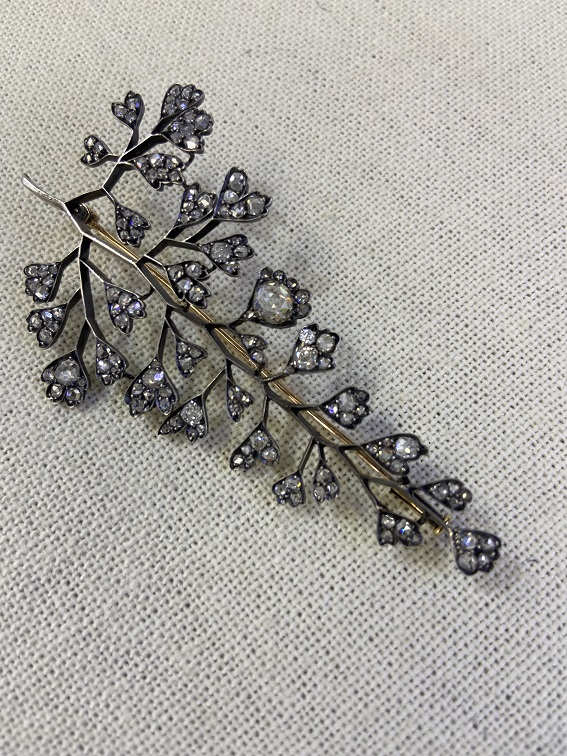 In 1893 Boivin married Jeanne Poiret, who was the sister of the haute couture fashion designer Paul Poiret, one of the most influential couturiers of the pre-World War I period. His clothes were colorful, flamboyant and daring, almost costumey. Importantly, Poiret was tapped into the wealthy, high society set who purchased his clothes. Poiret had extravagant parties and he invited his sister and brother-in-law. It was through these parties that René and Jeanne Boivin met many of the glitterati of the day who became their clients. René was the design talent behind the firm and Jeanne, who was an astute businessperson in her own right, took care of the more practical matters of running the company.
While Boivin produced the light, lacy white-on-white garland styles of the early 20th century and the sensual forms of the Art Nouveau movement that was happening concurrently, he also created innovative pieces with distinctive designs that broke the model of how most jewelry looked at the time. His jewelry was large and sculptural attracting a more artistic clientele. Boivin became known as the "jeweler to the intelligentisia", catering to a sophisticated customer who wanted something different and developing an elite clientele of artists, intellectuals, foreign visitors and nobility who admired both his unusual designs and superior crafting. Most of Boivin's pieces were custom made for his discerning clients.
The Assyrian Jewels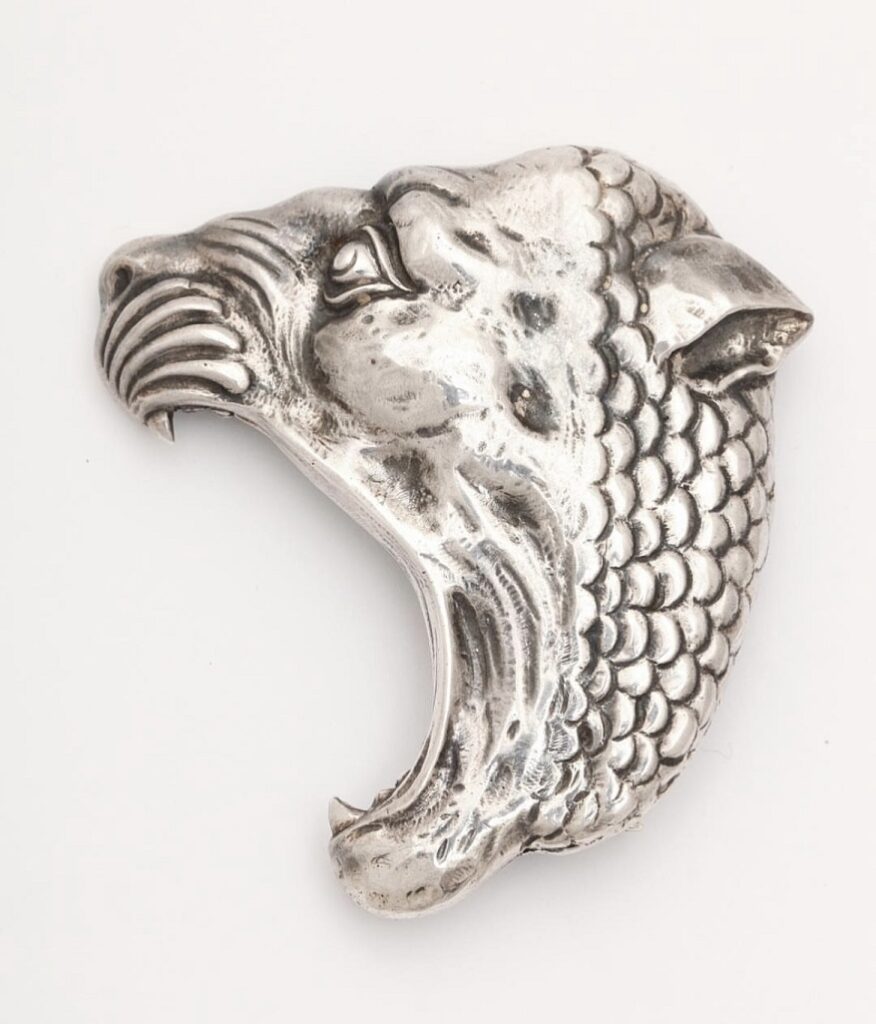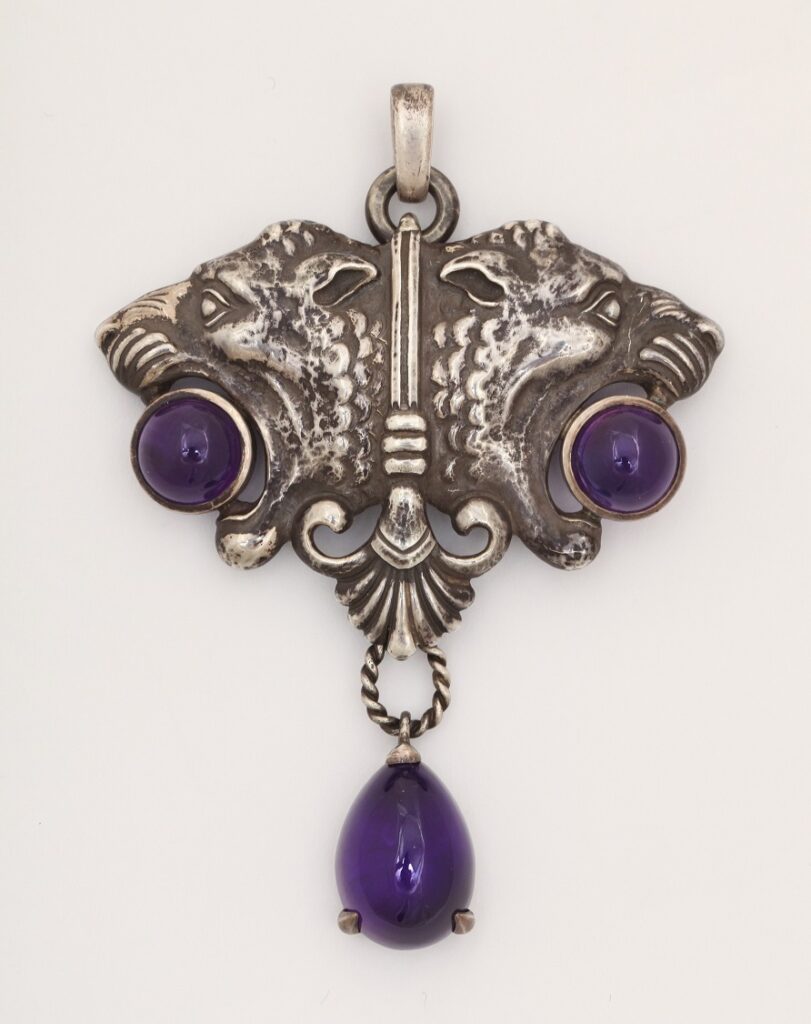 Boivin used lots of moonstones, aquamarines, sapphires, amethyst and diamonds. He had a knack for combining unexpected materials to break barriers in design while still creating chic, wearable pieces. By 1905, Boivin's business was such a success that he no longer needed to manufacture pieces for other jewelry houses.
In addition to botany, Boivin was also inspired by Egyptian and Mesopotamian civilizations, drawing upon motifs from ancient cultures and making them into jewelry that appealed to the aesthetic of the time. Known as the "Assyrian Jewels" many of these pieces featured lion's heads.
In 1917, at the peak of his career, at the age of 53 René Boivin passed away. The firm continued under the direction of his wife, Jeanne Boivin and flourished for many more years.
For more on Boivin, read next week's blog, "Madame Boivin: The Legacy Continues".
Featured image (top of page): Japonism style engraved dice cups by René Boivin, circa 1890, courtesy Palais Royal.
Authored by Amber Michelle