Chic, intelligent, business savvy and ahead of her time, Jeanne Boivin was a force to be reckoned with in the jewelry world. When her husband René Boivin, died in 1917 Madame Boivin made a decision that was unheard of for the time: She decided to continue the Paris-based firm. That decision made her the first woman to preside over a jewelry house in France, a world that was dominated by men.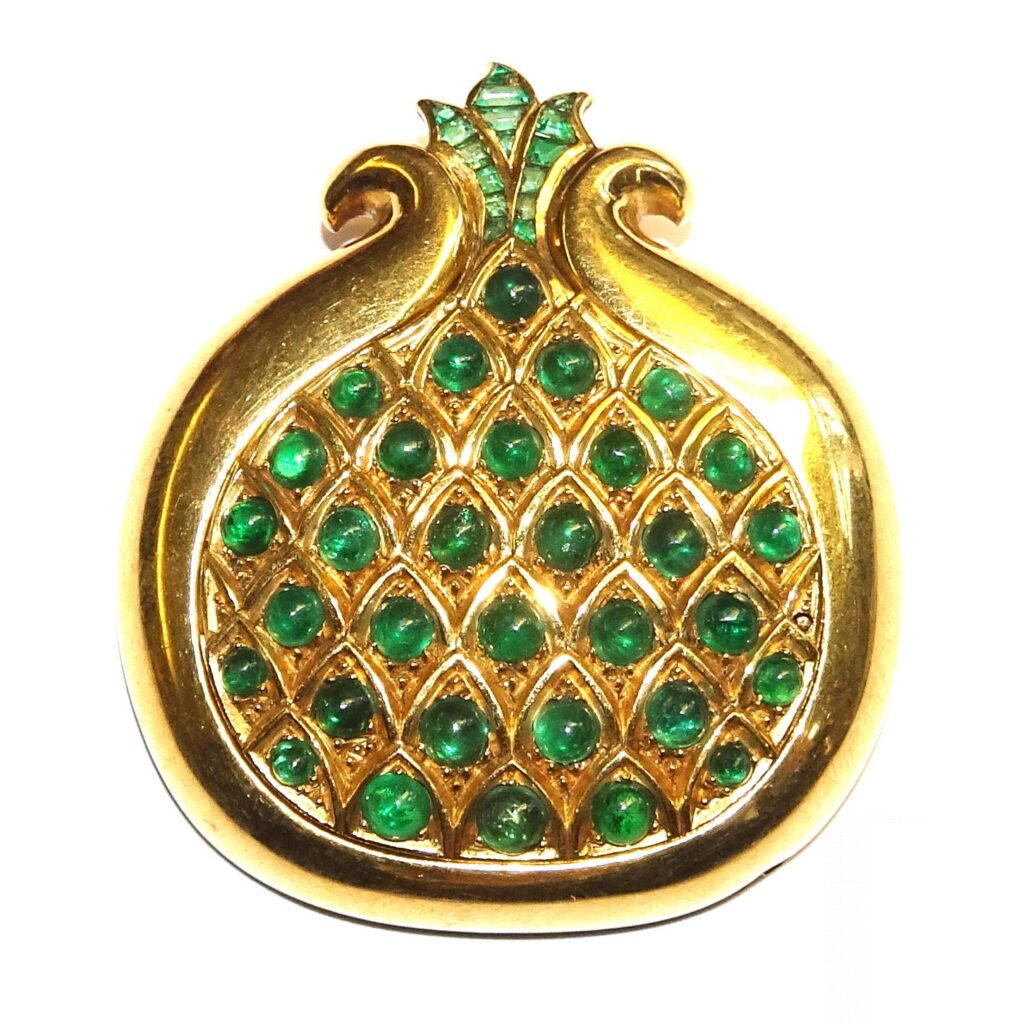 Madame Boivin had been running the business-end of the company while her husband handled the design end. After working together for twenty plus years, she knew and had relationships with the artisans in the workshops and she knew how to run the business. Beyond that, Madame Boivin had a great deal of style and her own eye for design as well as ideas for new creations.
While she herself did not sketch, draw, or have technical jewelry making skills, Madame Boivin employed designers who had those skills. She would explain her ideas and what she wanted, which were then rendered for her by the designers. A woman of great style, Madame Boivin had an innate understanding of how to wear jewelry. She wasn't one to follow trends (Madame Boivin was after all the sister of couturier Paul Poiret who set the trends) instead she created bold, sculptural jewels brimming with color. The look was so recognizable that Boivin jewelry was only signed if a customer requested it.
Not wanting to deal with the general public, Madame Boivin never opened a street-level storefront, relying on the reputation of the company to move the business forward. Instead she had a private salon for those in the know who found Boivin through word-of-mouth.
The Suzanne Belperron Years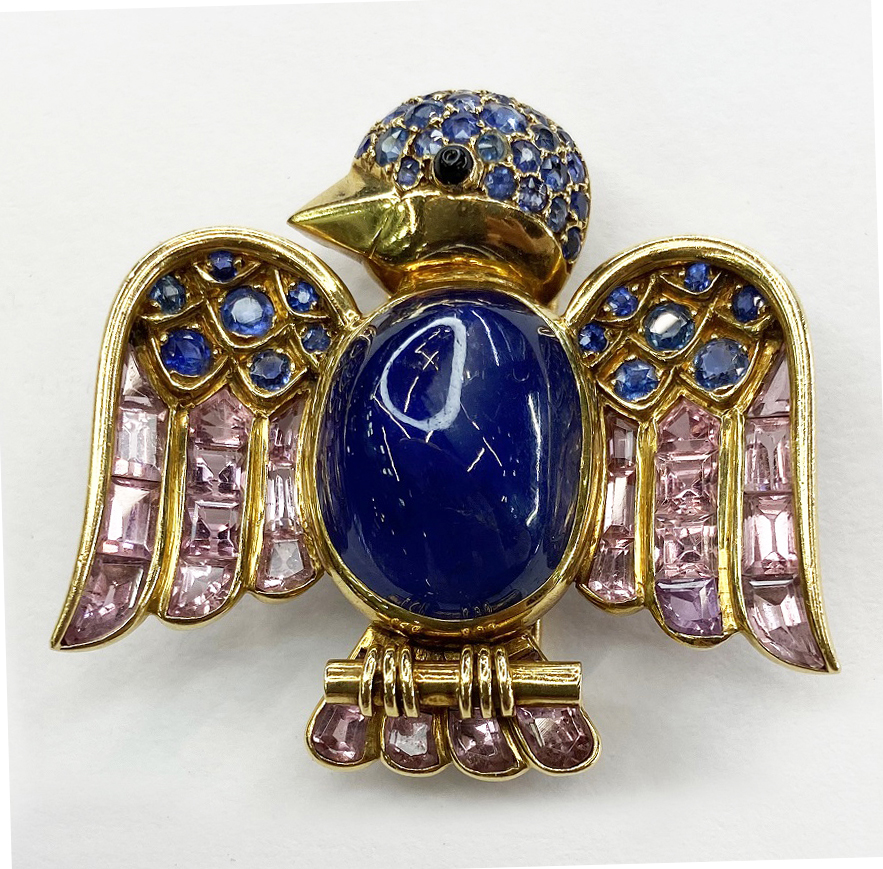 In 1919, Madame Boivin hired a young designer fresh out of Ecole des Beaux Arts — Suzanne Belperron. The Art Deco movement was in its early stages at this time and the trend of the moment was minimalist — streamlined jewelry with geometric forms that was often comprised of diamonds combined with onyx, enamel, sapphires, rubies or emeralds. Instead of designing jewelry in that style, the two women forged a new look that was known for its innovation and color as well as its rounded architectural shapes, such as elliptical or spherical. In 1924, Madame Boivin named Suzanne Belperron co-director of the house. Belperron held that title until she left the company in 1932.
Madame Boivin, along with Belperron, created jewelry that mixed precious gemstones with hardstones and other colored gemstones, which was not done at the time and it opened a new path in design that set the firm apart. She also used wood, rock crystal and chalcedony, materials not generally used in jewelry in that era.
The Juliette Moutard Years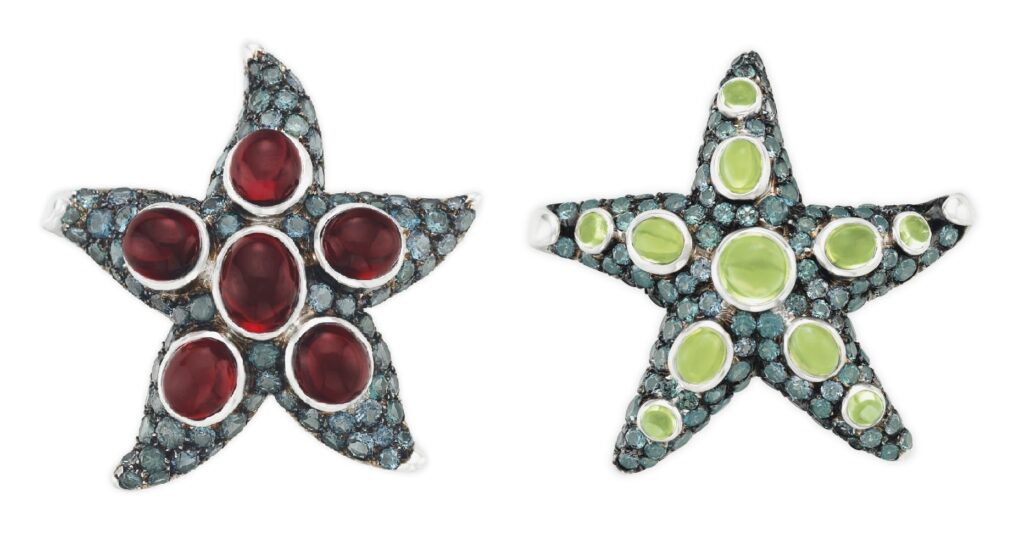 After Belperron left the firm, Madame Boivin hired Juliette Moutard who stayed with the house until she retired in the 1970s. Working very closely together, Moutard designed and Madame Boivin supervised production. Over time the pieces continued to become larger in scale. Nature was an important theme for the design house with florals and fruits being two favored motifs. Wild animals and aquatic life were also favored themes of the company. One of Moutard's most recognizable and also one of her most famous pieces, was the articulated jeweled ruby and amethyst starfish brooch created for movie actor Claudette Colbert, who was widely photographed wearing the oversized (it measures 4 inches by 4 inches) fantastical creature. In 2019 Claudette Colbert's starfish was acquired by the Boston Museum of Fine Arts. Very few of these brooches were fabricated and heiress and model Millicent Rogers also had a starfish brooch in amethyst and ruby. In addition, there was a version made in sapphire and moonstone as well as another version made of emerald and aquamarine. The firm later made some of these brooches in a smaller scale.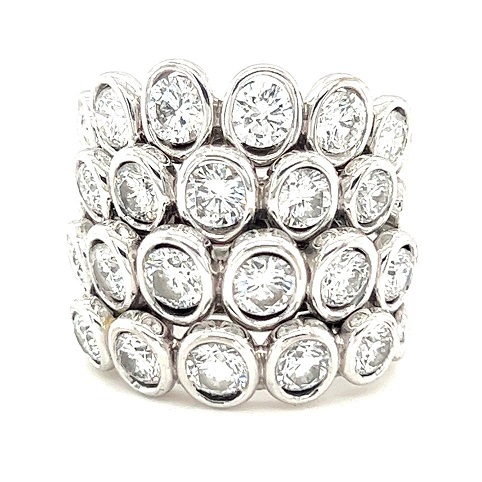 Claudette Colbert and Millicent Rogers were just two of numerous celebrities that favored Boivin jewelry. Through the years, Boivin had built up a stellar clientele that included such luminaries as artist Edgar Degas, songwriter Cole Porter, neurologist Sigmund Freud and photographer Cecil Beaton among others.
The Later Years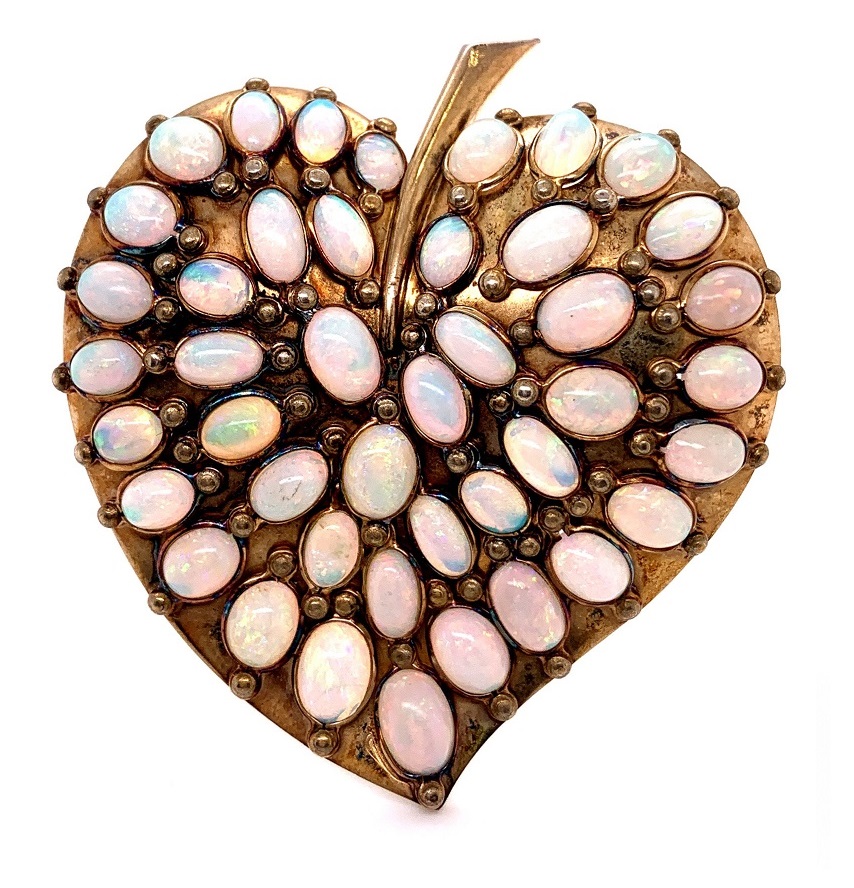 René and Jeanne Boivin's daughter Germaine joined the firm in 1938; she took over managing the company after Madame Boivin passed away in 1959, leaving the business to Germaine, who sold the company in 1976. The firm continued to craft jewelry in the Boivin legacy until the Asprey Group purchased the firm in 1991 and shut down the business. It is notable that in 1970, designer Caroline DeBrosses joined Boivin, where she stayed until the sale of the company twenty years later. DeBrosses had a bold style that emphasized voluptuousness and felt like a natural continuation of the look that Juliette Moutard had forged for the company.
In 2020 the Boivin archives was purchased by Geneva-based G. Torroni SA, a six-generation firm specializing in antique jewelry with an international reputation as leading authorities on precious colored gemstones, diamonds, natural pearls, and antique jewelry. The company is currently authenticating and making special order pieces while re-establishing the business so that the legacy of Boivin lives on for a new generation.
Featured image (top of page): Boivin Leaf Brooches, 1930s, 18-karat yellow gold, diamonds, emerald, ruby and sapphire, come with certificate of authentication from Francoise Cailles dating them at 1938, courtesy Lucas Rarities.
Authored by Amber Michelle